International cooperation
PERFORMING GENDER – DANCING IN YOUR SHOES // 2020–2023
Performing Gender – Dancing in your shoes is a three-year audience development project aimed at developing a bond between cultural professionals and their local communities in the field of dance and performing arts through a discussion on gender.
The project is promoted by a network of nine partner organisations, active in the field of dance and performing arts, as well as in the promotion of LGBTIQ+ and women's culture; plus two institutional partners, who are going to be responsible for the research and dissemination of the project. The partner organisations are located in eight European countries: France, Hungary, Italy, Slovenia, Spain, Sweden, The Netherlands and the United Kingdom.
---
POWER – WHO NEEDS EMPOWERMENT? 2020–2023
POWER project is carried out in the international partnership of the DADAU (de l'art et d'autre), Univesidad complutense de Madrid, MOH Associacione Socioculturale in Elan interculturel.
Project POWER is about offering young people creative and appealing ways to understand the concepts related to gender, raise awareness about how gender is connected to power: how people today still suffer discrimination and oppression because of their gender identity, develop understanding, empathy and solidarity towards others with different types of gender identities and sexual orientations to step up against oppressions that they suffer.
---
ART BEYOND PARTICIPATION - BEPART // 2019–2023
The project BEPART is made by 10 EU and non-EU organisations: Santarcangelo dei Teatri (Italy), Artsadmin (UK), Scottish Sculpture Workshop (UK), Vooruit (Belgium), URB Festival (Finland), Homo Novus (Latvia), Festival de Marseille (France), City of Women (Slovenia), L'Art Rue (Tunisija) in Cork Midsummer Festival (UK).
From collaborative art-making and sharing to decentralized governance models involving local citizens, artists and policy-makers, BE PART sets out to collectively foster new approaches and structures for the co-creation and mobility of art through collaborations of co-creating publics, artists, researchers and organisations.
More about the project on the project website.

---
BURNOUT AID // 2019 - 2022
The Burnout Aid project is carried out in the international partnership of the Culture Shock Foundation (Poland), Common Zone (Croatia) and City of Women (Slovenia).
The Burnout Aid project focuses on identifying and preventing burnout among staff members and volunteers in the NGO sector.
The project enables international cooperation. Its aim is to prevent burnout among employees, self-employed and volunteers in the NGO sector and othee self-organized groups.
More about the project on the project website.
---
WOMEN* ON WOMEN // 2019 - 2021
Project coordinator: City of Women (SI)
Partners: Outlandish Theatre Platform CLG (IE), Prostor rodne i medijske kulture K-ZONA (HR), Tiiiit! Inc. – Skopje (MK)
More on the website of the project
---
ACTART, International Youth Exchange // 2019
This year, the City of Women is collaborating in the project ACTART within the framework of the Erasmus+ programme. Together with the K-zona association (Croatia) and the Organization for Promotion of Activism OPA (Serbia), we prepared an exchange for nineteen young artists and activists from Croatia, Slovenia and Serbia.
At the exchange in Zagreb (from 30 September to 6 October), they discussed current issues from the field of feminism and gender minorities, wondering how to present the efforts for gender equality and LGBT+ movement equality in the media, as well as the local culture and art scenes, in a contemporary, fresh way. They are going to present their newly acquired knowledge in contemporary technologies, media literacy, art events organization and activist (co-)operation at exhibitions held in Zagreb, Beograd and Ljubljana (Yugosluts).
They have published most of their works in the zine called Lapač. You can see the web version here, and download the printable PDF version here.
---
MUSICA FEMINA // 2018 - 2020 // european project
Partners: maezenatentum.at (Austria), Association for the Promotion of Women in Culture - City of Women (SI), Gryllus Kft (Hungary)
In collaboration with: Archiv Frau und Musik, Frankfurt am Main (Germany), Heroines of sound, Berlin (Germany)
Musica Femina is a two-year cooperation project of international partners who share visions of gender equality in the cultural and artistic sector. By 2020, a variety of activities will have been implemented in different local environments:
- highlighting the creativity of women composers
- facilitating new creations and transnational mobility of music artists
- proposing discursive programs on music and musicology
- implementing structural changes in regard to equality in the music industry.
Visit the project's website.
More about the City of Women activities in frame of the project click here.
---
PERFORMING GENDER - DANCE MAKES DIFFERENCES // 2017 - 2019 // european project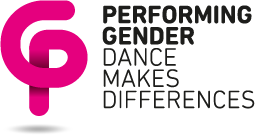 A two-year international program (6 partners from 5 countries) designed for European professionals (or future professionals) in the field of dance and performance art (including 5 international makers, 5 dramaturgs and 50 dancers/performers, 35 days of trainings, 5 sketches/works publicly performed, 5 workshops and a publication).
The project aims to improve skills, strategies and discourses about the intersection of performance and gender.
Project leader: Comitato Provinciale Arcigay Il Cassero, Gender Bender Festival (Italy)
Partners: Association for the Promotion of Women in Culture - City of Women (SI), Comune di Bassano del Grappa (Italy), Paso a 2 Plataforma Coreográfica Asociación Cultural (Spain), Theaterfestival Boulevard (The Netherlands), Yorkshire Dance Centre Trust Ltd. (United Kingdom).
---
GENDER.NET / Cultural Gender Practices Network
The platform arises from the need for a free and safe space where activist, intellectual, artistic and cultural production can take place, which will contribute to the visibility of various feminist practices and technologies of resistance. Regional women's, feminist and queer festivals, media websites and initiatives belong to the continuity of feminist practices in the nEXt YU area, while at the same time they open up new fields of action and voice a new generation of feminists with different private and public histories.
Members:
City of Women / Ljubljana, Slovenia
---
WHAT DRIVES US? // 2016
What Drives Us is an international project that seeks to shed light on festival sustainability. Acknowledging that festivals run on different models, we invite grassroots collectives along with more institutionalised organisations to share their approaches towards sustainable cultural work. The initiative was started in 2014 as part of the 11th edition of The HTMlles, feminist festival of media arts + digital culture in Montreal, produced by Studio XX.
An online publication is the result of an ongoing investigation into the theme of festival sustainability.
The festivals presented:
International Festival of Contemporary Arts - City of Women / Ljubljana, Slovenia
---
A SPACE FOR LIVE ART // 2008 - 2013
Live art, an artistic discipline which "defies all definition" is experiencing a remarkable renewal. It's fluctuating and diverse forms, the special inclusion of public, innovative performance spaces and usage of performance language make one of the most innovative performance genres, propogated especially by women artists. Live art was little known to the world at large. To bridge this gap and strenghten the position of new forms of live art in Europe, eight cultural structures have partnered in a five-year European project entitled A Space For Live Art. Results of the project are summarized in a publication, which you can download here.
Partners:
City of Women / Ljubljana, Slovenia